The Savoy Jersey | St Helier
The Savoy Jersey offers a welcoming funeral reception venue located in the heart of St Helier.
Ensuring all arrangements are taken care of, from arrival drinks, background music to choosing the perfect way to celebrate the life of your loved ones, their friendly and experienced team are on hand to guide you through the planning with sensitivity. Anticipating numbers can also be difficult but you will find them to be flexible in this respect.
The hotel has ample parking and level access enabling them to look after guests with limited mobility.
They cater for all parties ranging from a handful of guests up to 75 in Roberto's Jazz Bar & Decking. Offering a range of options from Tea/Coffee & refreshments, light finger buffets and afternoon teas; all of which are designed uniquely to meet your individual requirements with fresh and local ingredients.
The Portelet Inn | St. Brelade
The Portelet Inn is a 16th Century inn with real olde-worlde charm. The loft area is ideal for your wake or on the outside balcony seating for sweeping views out to sea overlooking Portelet Bay.
The Granite Bar with its real fireplace, low beams and comfy armchairs whilst sampling a wide range of cask ales, lagers and wines.
Please contact The Portelet Inn for more information on numbers and food availability.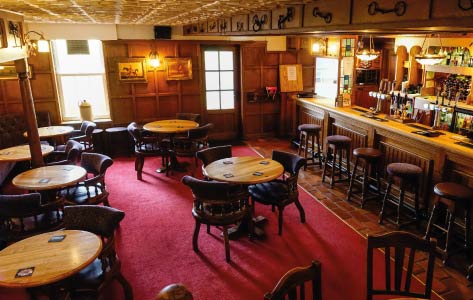 The Royal | St. Martin
The Royal is situated in the heart of St Martin's village. In its heyday as a coaching inn, The Royal was a lot smaller than it is today; it now has a large lounge and diner, spacious outside dining area and a play area for the children.
During winter there is a wonderful ambience generated by a roaring log fire. It also has a traditional public bar where you can relax. The restaurant serves great pub classics, along with a light lunch menu, including sharing boards, locally caught seafood and daily changing boards.
Please contact The Royal direct for more information.